WINDOWS & DOORS
One of the smartest home improvement decisions you can make.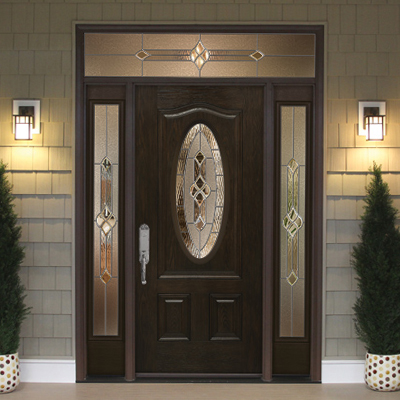 Why Our Windows & Doors?
When considering home improvements, there are many choices that need to be made. One of the more important decisions is figuring out what you are going to improve and when. Window replacement is one of the smartest home improvement decisions you can make.  According to Remodeling Magazine, if you invest in vinyl windows, you can recoup up to 73% of your cost at resale.  

When considering replacement or new construction, vinyl is an all-around excellent choice. Unlike wood and aluminum, vinyl windows and doors will never rot or require painting, and they come in many styles, shapes, features and glass packages.  Proper installation is just as important as choosing the right windows for your home.  Our install team has decades of experience and their professionalism and quality of work is among the best in the industry.  We look forward to assisting you with the process of choosing/installing new and replacement windows and doors!
Endless options to fit any style or taste…








Custom or prefabricated, you'll get the quality windows and doors your home deserves.

Simonton Windows is our primary window supplier based in West Virginia.  Ranked #1 for quality in Builder Online's 2013 Brand Use Study, Simonton offers a full line of vinyl replacement and new construction windows and doors that are recognized as leading products in the industry.  With over 70 years of experience, every detail has been designed to provide durable, quality vinyl windows and doors that are energy efficient, weather resistant, low-maintenance and backed by one of the best warranties in the industry. www.simonton.com

ProVia is a custom window, door, and siding manufacturer out of Sugarcreek, Ohio. ProVia doors are built to be energy efficient, beautiful and secure.  Every steel or fiberglass door is foam-filled with thermally efficient material and contains the best weather seals on the market.  With over 35 years of experience, the ProVia replacement entry, storm and patio doors are continually selected as a homeowner favorite because they are committed to creating their products The Professional Way. www.provia.com
Our Work: Before & After
(Slide arrows back and forth to view images)